Venue
Symphony Space
(West 90s)
Broadway at 95th St.
New York, N.Y.
Neither a concert hall nor a conventional arts complex, this Upper West Side institution was originally
dreamed up and created by locals to showcase the talents of the same. The enterprise started in 1978, when founders Isaiah Sheffer and Allan Miller mounted a free, all-day Bach festival in the old Symphony movie house. Its success inspired the duo to eventually take over the space and look beyond their community roots. Annual music marathons honoring artists as varied as Stephen Sondheim, Duke Ellington and Joni Mitchell; short story readings featuring Hollywood heavies like William Hurt and Anjelica Huston; and the Joycean celebration Bloomsday on Broadway have done much to make Symphony Space an important mark on the city's cultural map. Adding luster are regular renters such as the World Music Institute and the NY Gilbert and Sullivan Society. In the late nineties, the air rights over the theater were sold to boost the endowment and provide for an almost complete renovation. The main auditorium, the 760-seat Peter Jay Sharp Theatre, underwent a major overhaul that managed to keep the quirky architecture and excellent acoustics intact. Around the corner, the adjoining Thalia movie theater was gutted and reconfigured as a multi-purpose performance venue. — Simon Spelling
…
More.
212-864-5400
Map
•
Train
•
Print
Schedule
Tickets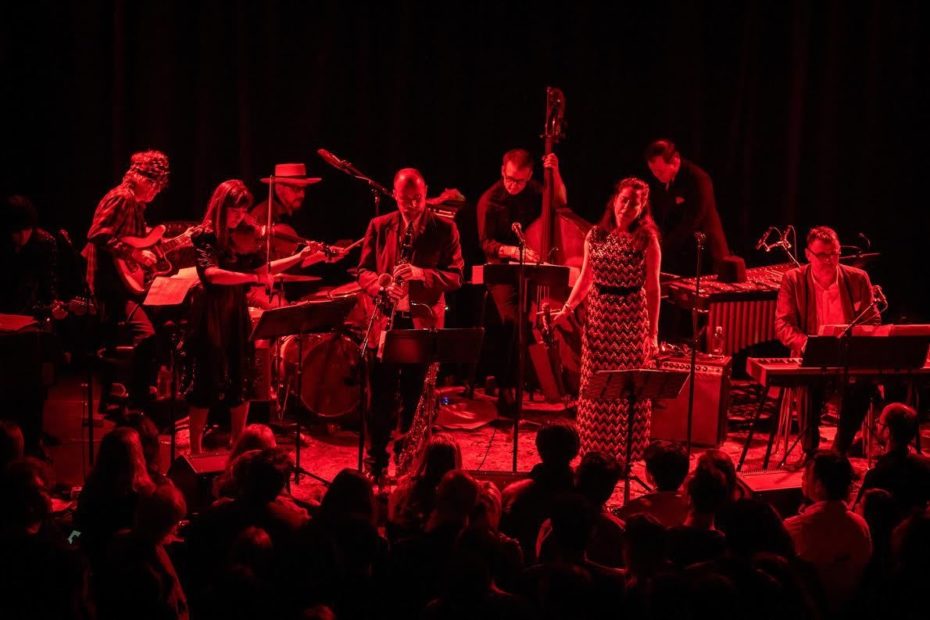 Red Room Orchestra: Music from Twin Peaks
A stunning recreation of Angelo Badalamenti's gorgeous, haunting score, along with songs by other songwriters featured on the Twin Peaks soundtrack and the David Lynch universe.