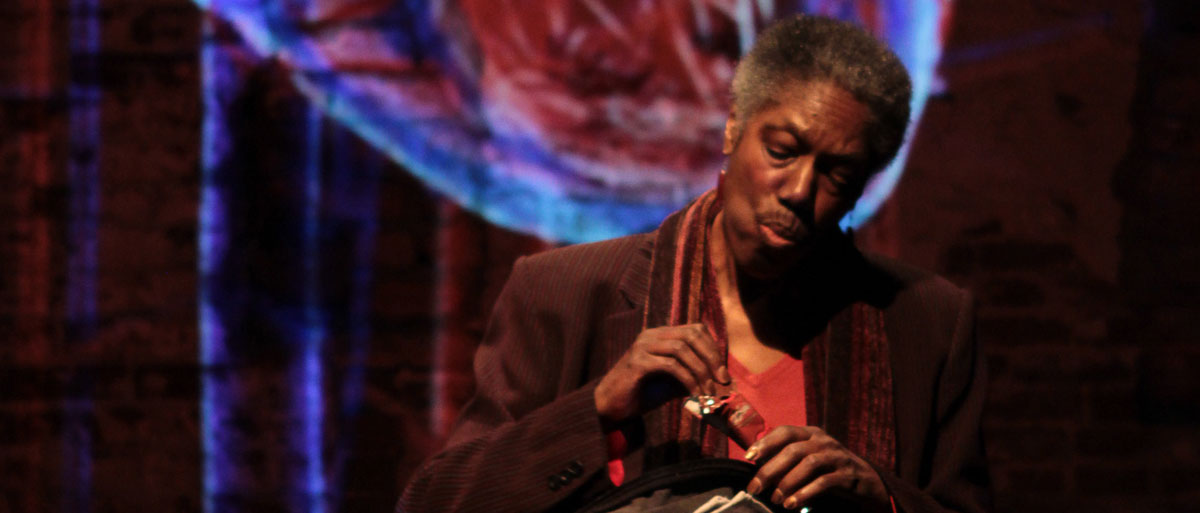 Robbie McCauley: Sugar
"You know I suppose to 'a been dead. Sugar is complicated, like love, full of pleasure and pain. It's complicated, gives you energy and can eat you up from the inside out."

So begins award-winning theatre artist, Robbie McCauley's autobiographical solo show about living with "a little bit of sugar" – diabetes, a disease that affects many Americans, and many more African-Americans. Directed by Maureen Shea with music by Chauncey Moore and projections by Mirta Tocci, Sugar looks at everything there is to see about sugar, from slavery to colonialism to American mythologies to racism and diabetes. Against the backdrop of her own remarkable life as an internationally acclaimed performance artist, Sugar is also a chronicle of McCauley's life as a child in the Jim Crow South and as a young actress in the vibrant theatre scene of 1960's-1970's NYC.

In a January, 2013 interview in The Boston Globe, McCauley said that she created the piece as a way to encourage more people who have diabetes to talk about it. SUGAR, a 90-minute performance, was shaped from survival stories from McCauley's own life as well as interviews with diabetics, their families, friends and health care providers. During the performance, McCauley tells tales of food – from the comfort food of her southern upbringing to the food from her days living as an artist in New York. As part of the narrative, McCauley also addresses disparities in health care between black and white people in the United States. In one provocative scene the artist carries sugar cane on her back, drawing a link between slavery, health-care inequity and diabetes.