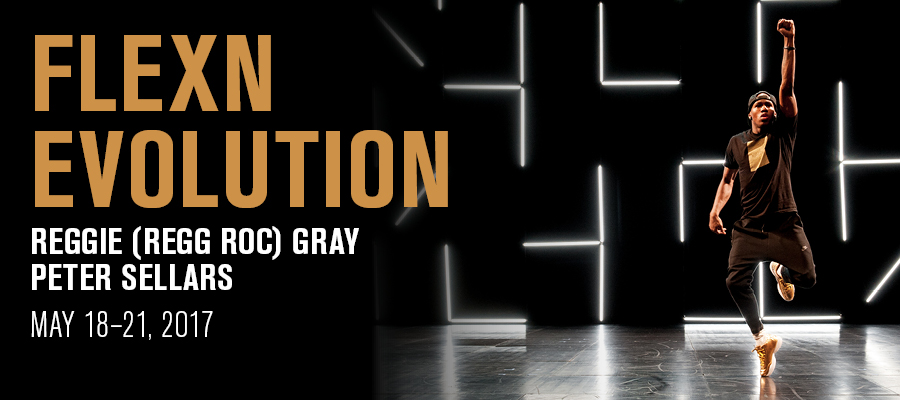 FLEXN Evolution
Characterized by snapping, pausing, bone-breaking, gliding, get-low, hat tricks, and real-time in-body animation, FLEXN is a form of street dance that has evolved from the Jamaican bruk-up found in dance halls and reggae clubs in Brooklyn. As both a dance and a social revolution, FLEXN testifies and bears witness to a surging movement in America that will not be turned back and cannot be ignored. With power, grace, soul, and sheer exhilaration, love and justice are explored in a variety of electrifying flex dance techniques and powerful personal narratives.

After dazzling audiences in 2015, this thrilling group of dance innovators returns to the Armory with the unquenchable energy and blazing focus of a new art form coming into the world. They bring to the Drill Hall a constantly evolving style and vocabulary that continually reflects the new virtuosity and new urgency demanded by the times.

Each performance begins with an onstage conversation exploring the complexities of some of society's most pressing issues. Moderated by Reggie Gray and Peter Sellars; special guests include public figures, social justice advocates, community leaders, and youth.